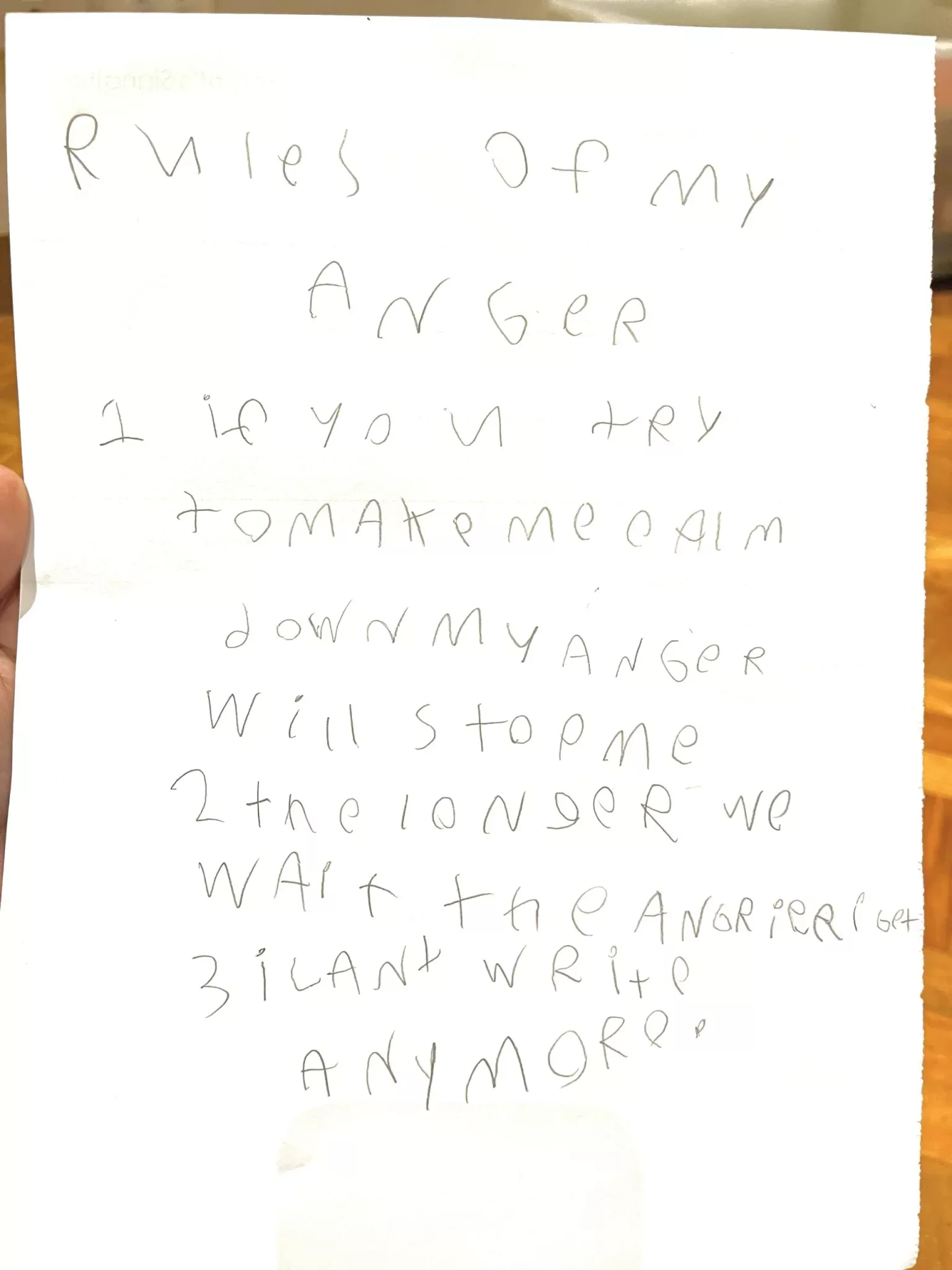 Mom Guilt
I stopped blogging for a while, because I was afraid that maybe I was sharing too much. Most people share only the best parts of their lives online, and here I was talking about Kyle's most vulnerable ones. I felt guilty, thinking that maybe I was making Kyle seem like a difficult, angry child. In truth, he's one of the sweetest boys in the world. He's thoughtful, smart, funny, and kind. I just wanted to share our struggles in hopes that it could help others who are going through the same thing.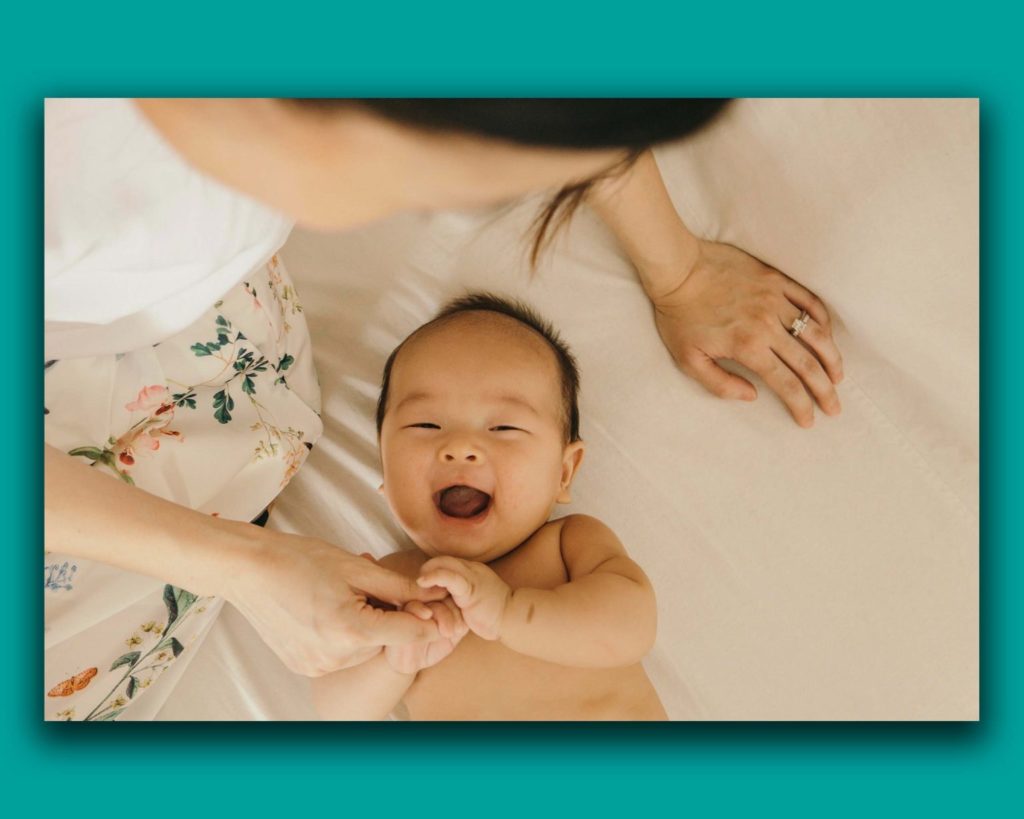 As parents, we all have our own opinions about the best way to raise kids. We tend to judge from our own lens, when we should remember that each situation is different. I'm guilty of this, too, and am trying to be more intentional about it. I know I open myself (and Kyle) up to judgement whenever I share snippets of our life. But I choose to continue, because I feel that sharing our experiences can help others. We learn from each other, and that's how we grow. One thing I've learned is not to place too much weight on what other people think. What matters most is what we and the people we love the most think. But it's good to listen, because there's always lots we can improve on!
Overcoming Anger
I've shared many stories about Kyle's anger. It's our main struggle, and it's why I started writing books about big feelings. The emotions rise and fall, but I'm so proud of how far we've come!
A few weeks ago, I was asking Kyle to do something he didn't want to. He started getting riled up, and it was clear his anger was about to get out of control. His dad was chiming in, which I knew would rile him up even more.
Me: "Take deep breaths, Kyle. I know you're upset, but don't let anger control you. Find a way to calm down."
Kyle: "I can't control it!!! It's too strong!"
Me: "You're stronger than your anger, remember? We learned all the ways to calm down. You know what to do."
His dad was getting upset, because Kyle was shouting and growling at this point. Things were about to escalate.
"Mom! Help! Get me a pen and paper!"
So I did, and he started to write frantically: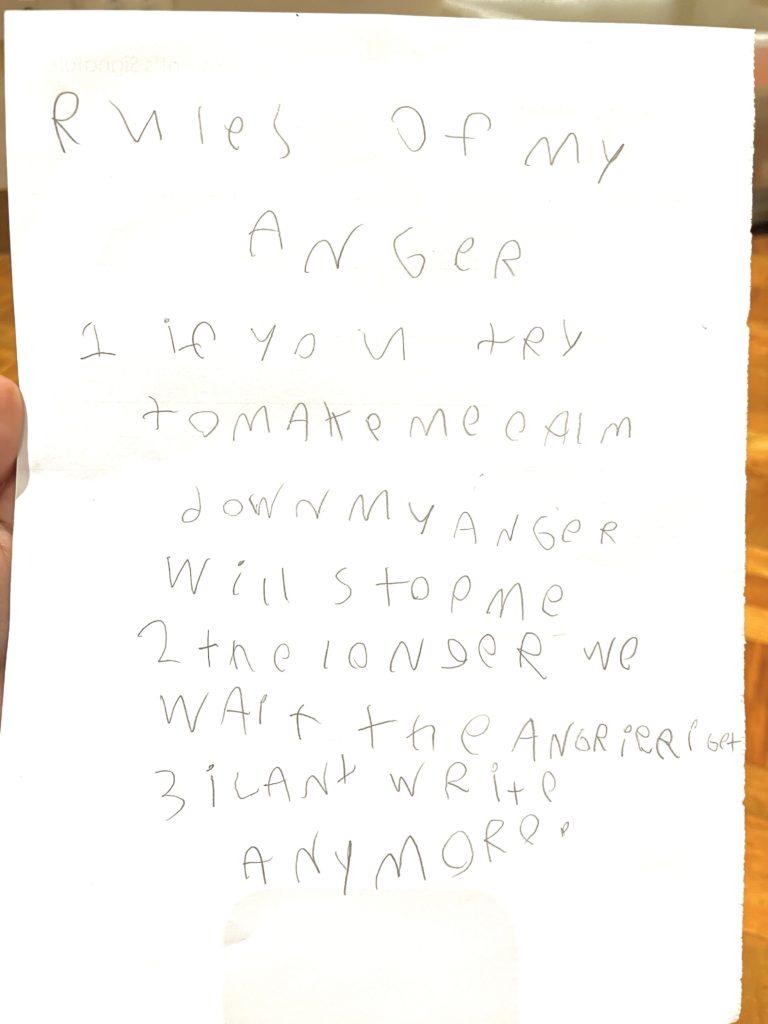 Rules of My Anger: 1. If you try to make me calm down, my anger will stop me. 2. The longer we wait, the angrier I get. 3. I can't write anymore.
Finding his own way
As he wrote, I could see the anger dissipate. He went through 3 pages before he finally calmed down.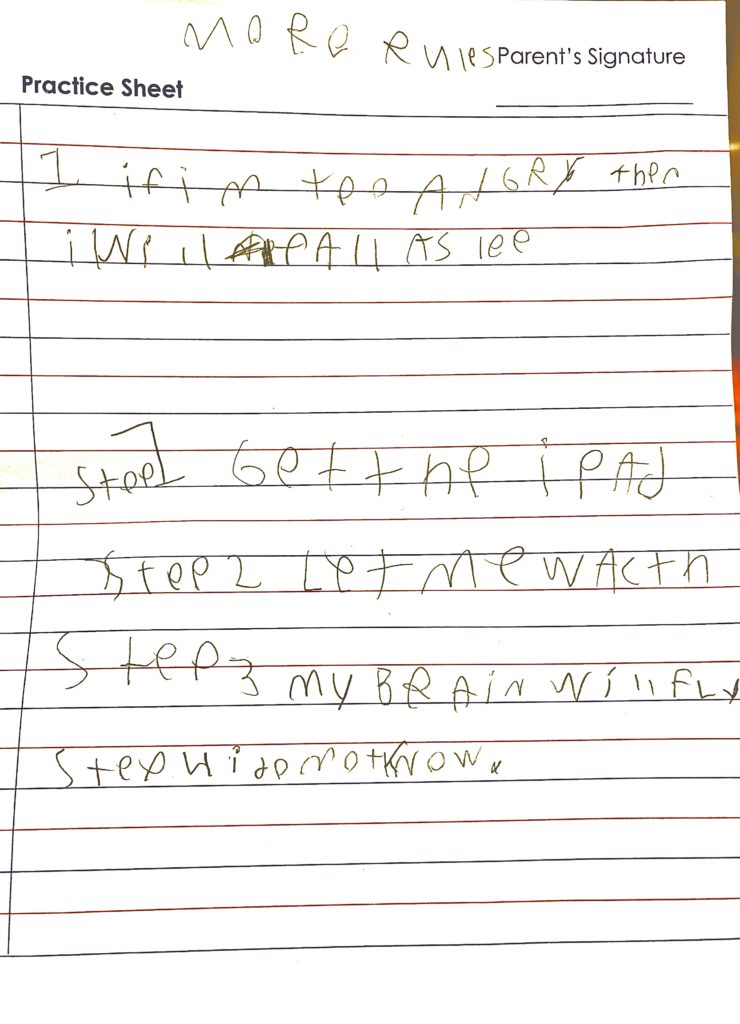 More Rules: If I'm too angry then I will fall asleep. Step 1: Get the iPad. Step 2: Let me watch. Step 3: My brain will fly. Step 4: I don't know.
1: Dad's voice sometimes gets me more angry. 2: When someone talks to me, I get more angry. 3: Be more light on me. 4: Blow me using the Big Bad Wolf or Mr. Wolf. 5: Sing or play a song. 6: Punch beds. 7: Run crazy like Sonic. 8: Use pain (danger) X do not use it. 9: Annoy me a bit? (danger) X do not use it. 10: Draw. 11: Rip paper. 12: Kiss me. 13: Making me calm down makes it harder for me to calm down.
Wow.
I felt a sense of warmth and pride as I watched him put these thoughts and feelings onto paper. I was SO proud of him! He remembered all the things we talked about through the years. And he found his own new way to calm down. It seemed like a reassuring pat on the back. Like a voice was telling me- "You did good, momma." All the hard work and patience paid off. Gentle parenting works. ❤️
What doesn't work, though, is telling him to calm down and talking too much. Both of which I'm very guilty of. 😂 Noted, my son. I will keep these in mind.
I kept these precious pieces of paper safe. Maybe I'll laminate them and bring them out the next time he gets angry. It's been 2 months with no major episodes. Are we in the safe zone? Probably not, but I'm thankful for the journey, wherever it may take us next. Thanks for coming along for the ride.
❤️