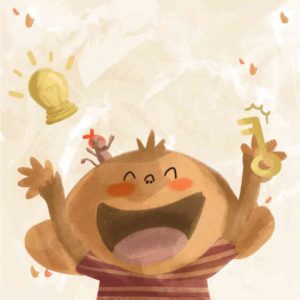 Why we Write
Our hope is to change the world, one child at a time. Feeling All My Feelings is a series that explores why emotions matter, what we can do to overcome the difficult ones, and how we can use them to make the world a better place.
We hope that our books will open up meaningful discussions between you and your kids for years to come. Click below to order copies for yourself or someone you love. Or send us a message- we'd love to hear from you!
Kim T. S.
Cum Laude, AB Management Economics
Mom to a 6-year old boy named Kyle
"There's a kid inside all of us, and the best thing you can do for your child is to see the world through their eyes."
Kim started her career as a Management Consultant for a New York based consulting firm. It led her to work in wonderful places like NYC and Hawaii, but the Philippines is her home.
She co-founded a chain of gyms with friends from college, that eventually closed down after 8 years. It was a great success because of all the lives it changed for the better. She also worked in the telco industry where she learned about how the internet really works.
After her father passed away, she decided to stay home to focus on raising her then 3-year old boy. He was struggling a lot with big feelings, especially anger. She wrote her first book to help him understand that, while all feelings are okay, we can't let them take over us. Read more about her real life experiences with Kyle, and how they continue to overcome the biggest feelings together.
Stay in Touch!
Follow us on social media through the clickable icons at the bottom of this page. Better yet, sign up for our mailing list to get dibs on special offers, and new releases. We'll send you exclusive freebies if you sign up! Discover fun coloring pages, activity sheets, parenting tips, and more.