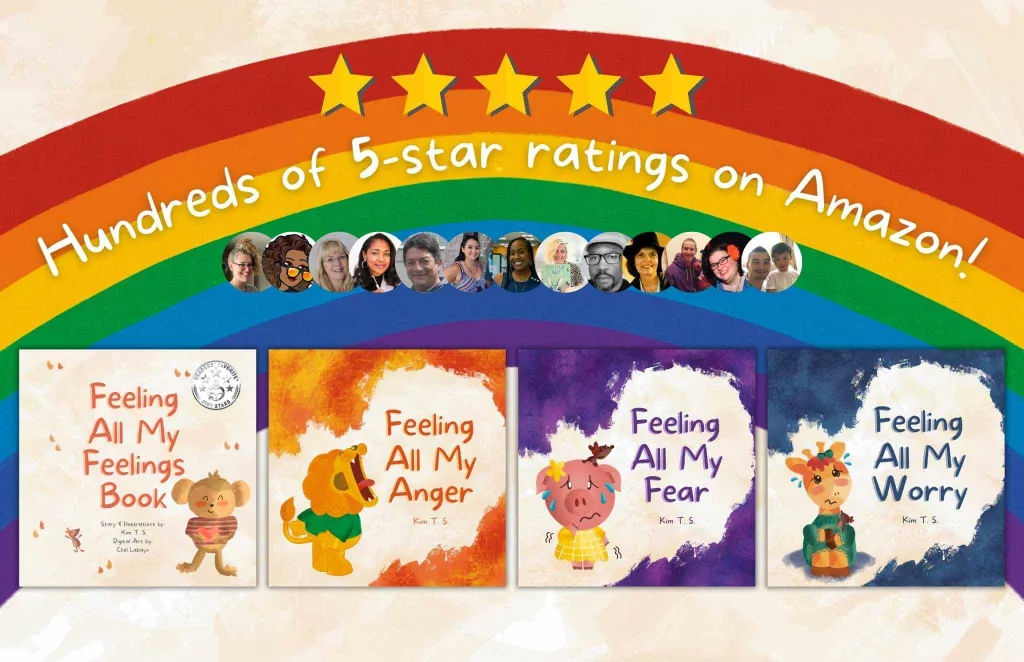 Feelings Books for Kids
Nurture emotional intelligence to give your child a head start in life.
Why we write feelings books for kids
We believe that emotional regulation is one of the most important skills we need to teach children early in life. So many of us grow up without being taught how to manage our emotions, and we end up having to learn things the hard way. Let's find a better way for our children!
Get Freebies!
We'll send you a link to access all our free Social-emotional Learning resources when you sign up to our mailing list below! We created coloring pages, activity sheets, and teaching resources to go with our books.
Hi! So happy to see you here. Aside from writing feelings books for kids, most of my energy goes towards raising a sweet, silly, and strong-willed little boy named Kyle. I started writing when he was just 3 years old, and he now helps me write all of my books!
When my dad passed away in 2019, I left my corporate job to focus on Kyle who was struggling a lot with big feelings (especially anger). I also found the courage to seize the day and write my first book. I wanted Kyle to understand that, while all feelings are okay, we can't let them control our behavior.
"Feeling All My Feelings Book" helps Kyle calm down when he's upset, and has led us to discuss difficult feelings together. We hope our books can help you, too. You can click below to order directly from us and receive a free audio book with every purchase. Our books are also available on Amazon.