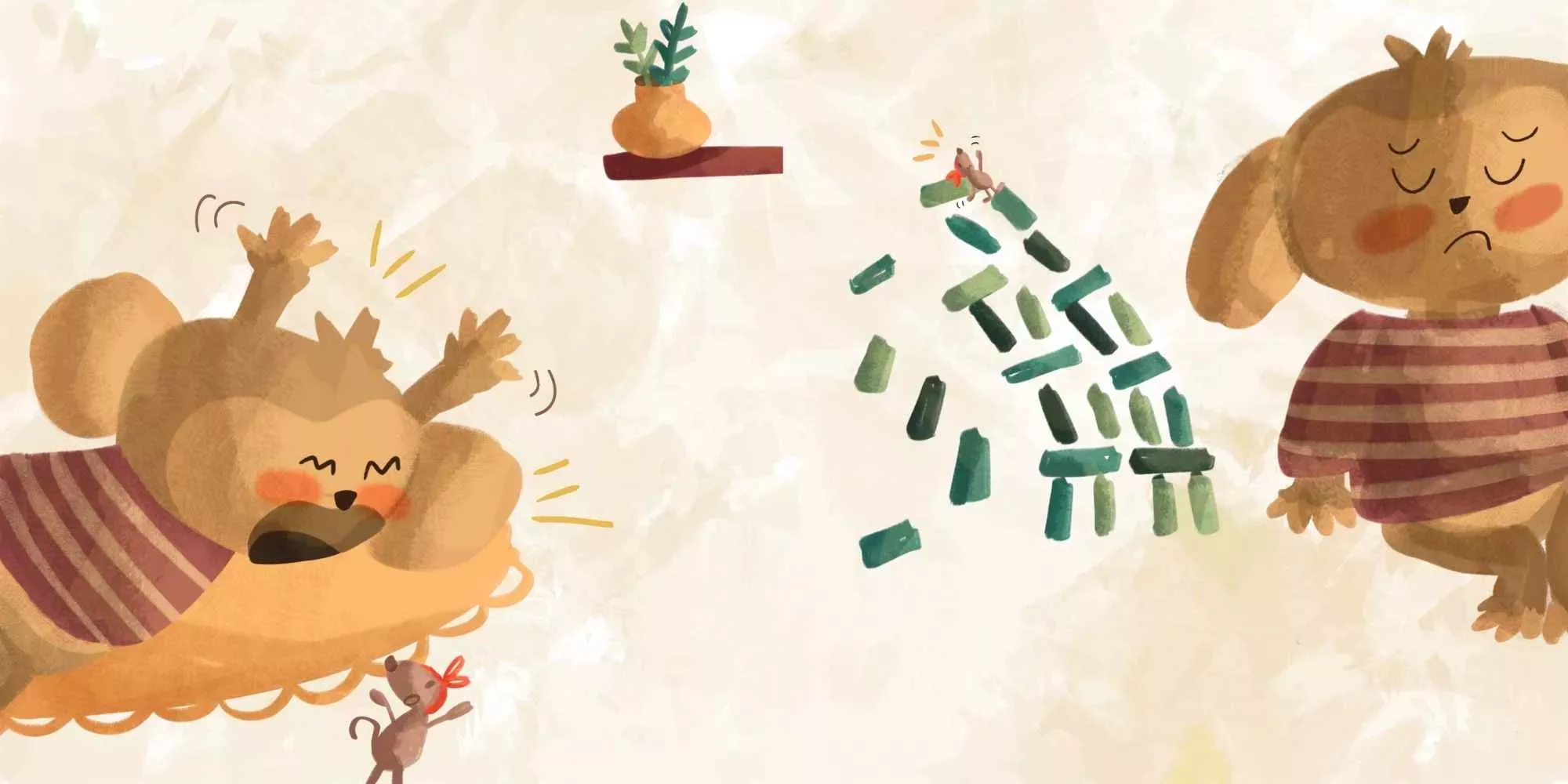 Our Favorite Books about Feelings:
As much as we love writing books about feelings, we also acknowledge that there are many wonderful books out there that tackle the same topic. Each is different because every writer has his and her own signature style of writing, and we all have a unique message to share. Find one that resonates with you and your child, and go from there. After all, you can love more than one book series about feelings!
Here are our favorites so far, in no particular order. We'll keep adding to the list when we find more!
Hello Genius Books by Michael Dahl
We fell in love with these books when Kyle was still a toddler, because they are so simple and easy to relate to. Little Monkey Calms Down helped Kyle with a few of his tempers during his terrific two's. Now that he's almost six, he loves reading his own books and looks for more challenging ones. But thank you, Michael Dahl, for helping us through many little milestones!
A Little Spot Series by Diane Alber
We stumbled upon these books recently when we subscribed to Kindle Unlimited. Kyle immediately downloaded other books in the series, and we proceeded to read them one-by-one. We were only able to read a few, though, because Kyle wanted to read other books, instead. I think the series has a wonderful message, but is maybe better suited for older kids. Nevertheless, I love the concepts and cute illustrations!
The Feelings Book and Goodbye Book by Todd Parr
Kyle's grandpa passed away when Kyle was 3 years old, and a good friend sent over a copy of The Goodbye Book. Reading it comforted us dearly, and Kyle could easily relate to it. Todd has a gift of presenting difficult concepts in a simple but touching way.
Last but definitely not the least, Feeling All My Feelings Books are our very favorite books about feelings. It's a fresh take on a classic topic, and the rhymes delight and inspire both kids and adults alike! Make sure to check out the series if you haven't yet. The first book is out now!